A St Augustine engagement session was a perfect fit for Melissa and Jeremy. We decided to get lost in the small streets and discover the charm of the beautiful city behind the touristic places. And it totally worth it! We discovered tons of hidden beautiful spaces that worked perfectly for their St Augustine engagement session. We had so much fun; they are so goofy together! I can't wait for the wedding coming up in two weeks!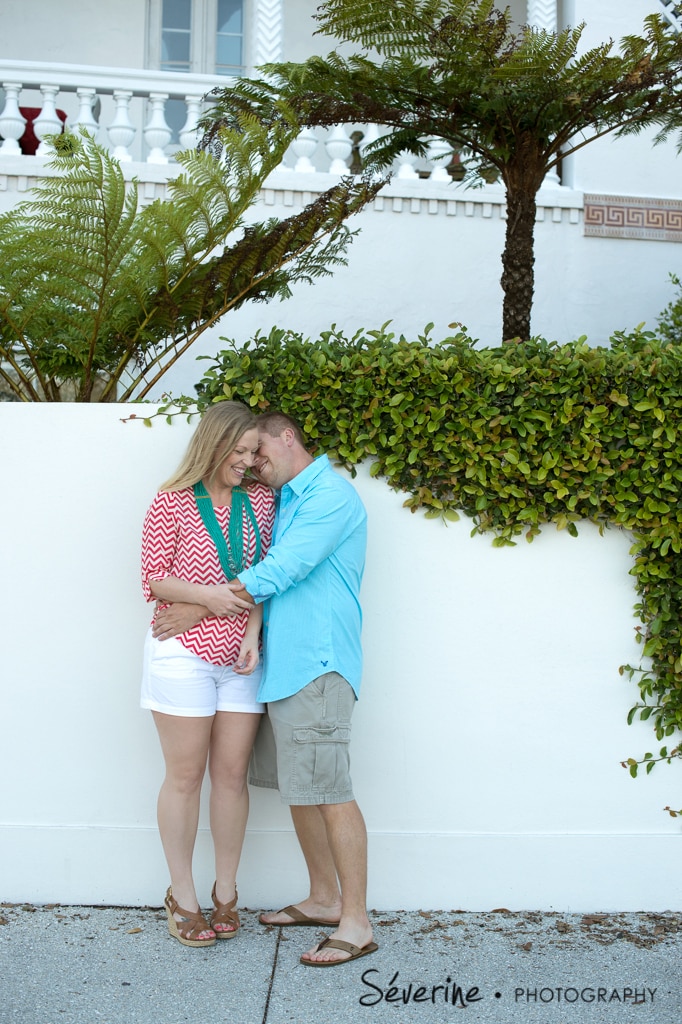 I love the small side streets where you can find beautiful lighting locations without hundreds of tourists.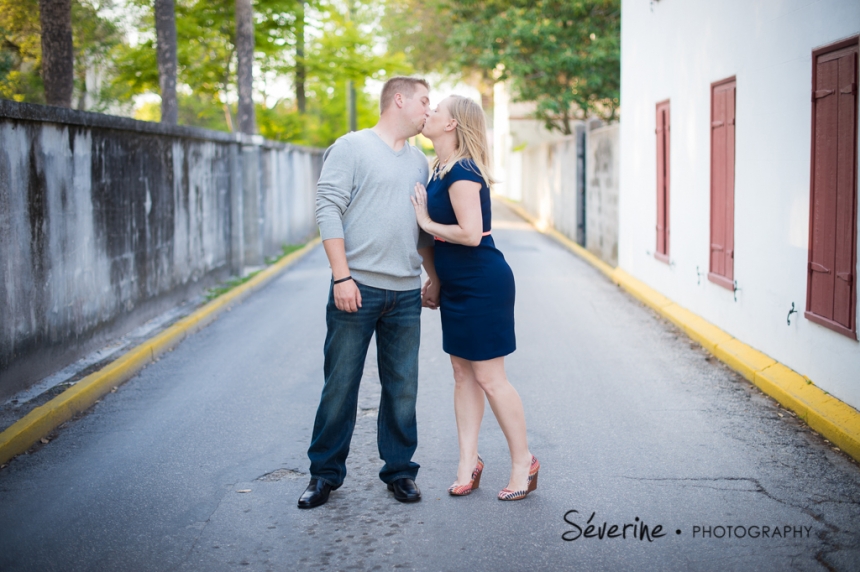 Such a beautiful couple it's obvious how much they love each other.


Oh no! We just missed a perfect picture with a beautiful cat that came to say hi. It  looked like it lived at the small bed and breakfast where we found this perfect cast iron bench.

Lovely spot to finish a St Augustine Engagement Session in front of the Bridge of Lions.



 Here is Melissa and Jeremy's story (written by them):
It is hard to believe that we have been engaged for over a year now and while we have been busy planning the wedding we have also been having a lot of fun and getting prepped for a celebration of God's gift of marriage and of course our celebration of family friends and all those we love. For those of you who have not heard our engagement story, let me fill you in. For those who have heard this before, enjoy the encore of the story, it was so cool. It is early 2012 and Melissa has planned a surprise birthday party for me in February. Now she knows full well that I do not like receiving any extra attention for my birthday, but hey love makes you do stuff. In the middle of all this planning I received a phone call with an anonymous tip saying Melissa was planning this party for me. Now I had purchased an engagement ring and was trying to find the right time and right place to ask the big question. With this "surprise" for me, I saw my moment and was ready. I put my plan in motion by organizing three of my buddies to be at the "birthday party" and to shoot video with cameras that I had borrowed from work. I asked them to set up the cameras so that there would be a wide shot of the whole event and then two close up shots. One camera was to take video of her face and one of mine. This way I could make a finished video that would not only remember the moment and the day, but allow us to rewind to see her face as she reacted to my "surprise" at her party. The day of the party Melissa and I were supposedly heading somewhere to dinner but she conveniently wanted me to meet her at the clubhouse of her apartment complex to help her with a delivery she received. With my prior knowledge of the "event" I countered her lie to me with a lie of my own saying "I hope it wasn't a big birthday gift" As we walked into the club house (it has clear glass doors) she no longer could hope to conceal her secret from me. I walked in and I did try to act surprised but the singing of happy birthday to me soon turned to guests who were yelling "speech." I signaled them to calm down and then (and only then) did I reveal to my lovely Melissa, that I knew her birthday party secret. She started to get upset but before she could protest and ask who had spilled the beans, I turned to a very good friend who had the ring. It was right then and there that I got down on one knee, in front of everyone, and asked her to marry me. And while I was so nervous (I actually had the ring box upside down when I got down on my knee but that has been edited out of the video) I had truly made it a proposal to remember.
Here is the link to the video: http://melissaandjeremy.severine-photography.com/#/video/
Click here to see Melissa and Jeremy customized website by Severine Photography
St Augustine Engagement Session by: Severine Photography