As a Jacksonville wedding photographer, I am thrilled to be able to provide a PASS Gallery to all my clients. PASS allows you to view your photos on a computer, phone or tablet and the gallery is beautiful! You can start your favorites to quickly come back and find the ones you love. You can also share just your favorites with your friends. Right from the gallery you can share your photos to Facebook, Pinterest, or Twitter! If written in your contract it's also the place where you will be able to download your high resolution files. One more thing, they are safe online for one year!
Here is a step by step tutorial from the moment you receive an email from me saying that your gallery is ready!
Step 1: Click on the "view photos" in the middle of the email (if it's a facebook message, click the link)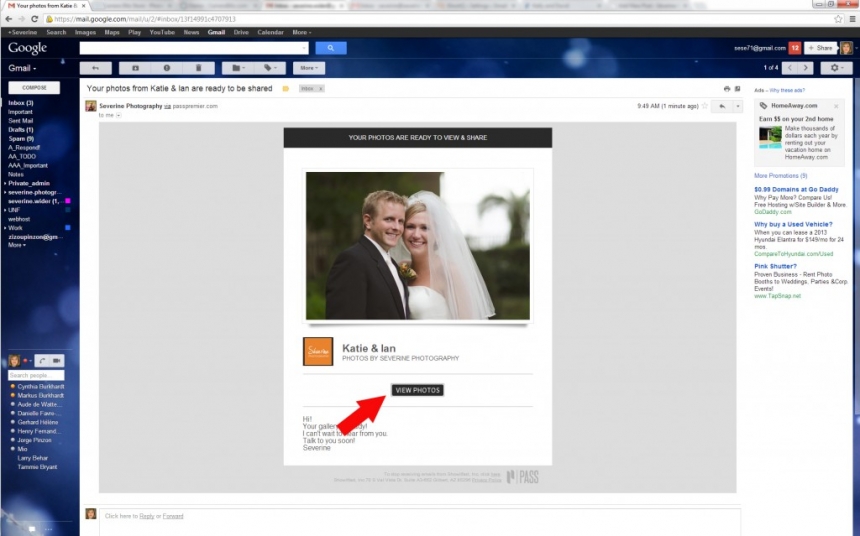 Step 2: Click on "view photos"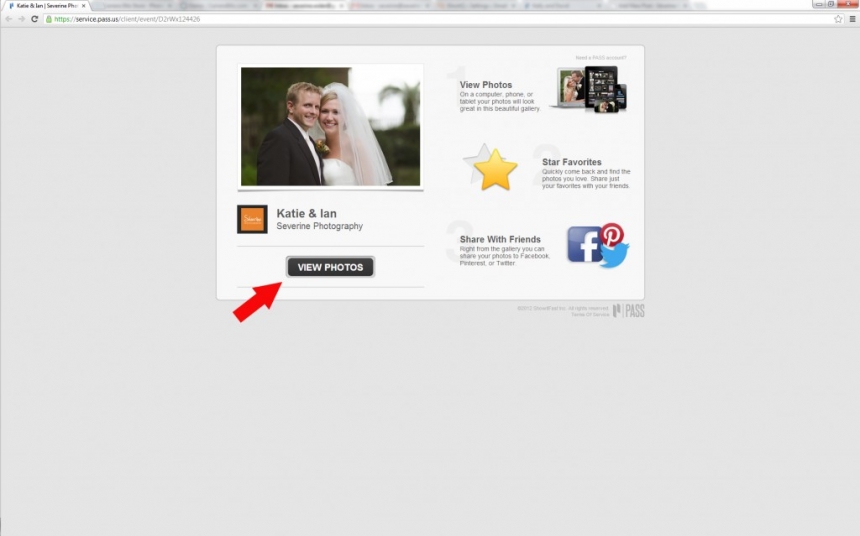 Step 3: Here are your pictures! but maybe not all of them, click on the left upper corner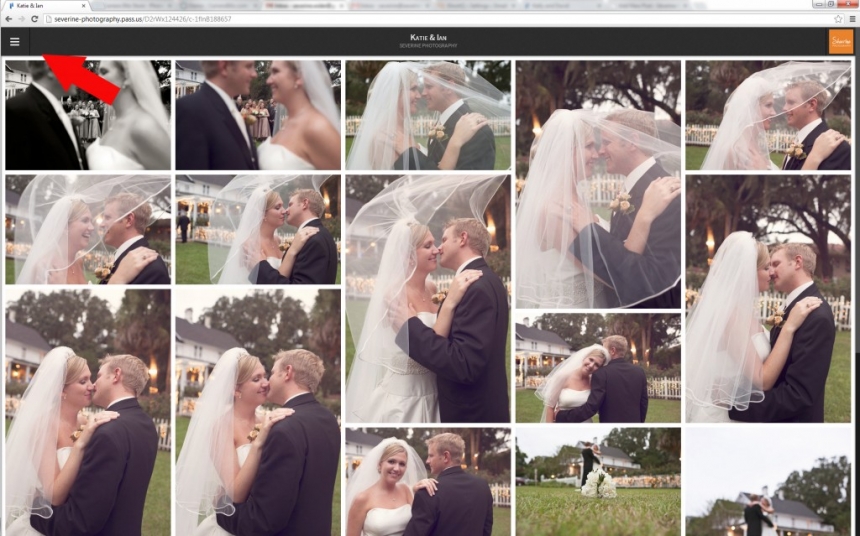 Step 4: You can see a black box opening on the left with different options, see your favorites, your collections, who signed your guestbook, and your prints (see here to order http://www.severine-photography.com/blog/2013/06/you-can-now-order-gift-prints-through-your-pass-gallery/)The printing option is available only if written in the contract.

Step 5: If you want to download all your pictures click "download all". This option is available only if written in your contract)

Step 6: If you want to download only one picture. Click on the picture then click the "+" sign on the upper right corner

Step 7:  Click "Download"

Step 8: When the black box on the right is open you have the option to share on Facebook, Twitter, Pinterest or even email the link to this picture to your friends. Just click on the one you want to share with and follow the steps 🙂 It's easy!

Step 9: To favorite your pictures, just click "my favorites" and login with your facebook or your PASS account.

Please do not hesitate to contact me at info@severine-photography.com or with my contact form here with any questions or comments!