I first met Melba to talk about her wedding that was happening in 2015. We talk a long time at the studio and we share her wedding plans. She called me few weeks later asking me if I was available on December12 and if I could be their Jacksonville wedding photographer. Melba and Bryan decided to get married this year and 3 weeks later! I was really happy to be available and share this special time with them.
We met at the Clerks of court in Atlantic Beach at 2pm and got lucky that not too many people were inside at that time. They had lots of people from their family and it was full of joy and happiness. I didn't know that they re-did the decoration and have a sunset picture on the back of the wedding space. In the past it was a more beach scene with a net and some shells.
Melba's son was in charge of the wedding rings and he did an awesome job! After the ceremony we decided to stop by Castaway to take some couple and family pictures. We got lucky as the weather was perfect! We then met up with the family and guests at Maggiano's for the formal pictures. The Christmas tree that was in front of Maggiano's was a perfect backdrop for our pictures!
Click HERE to see the video slideshow in high resolution.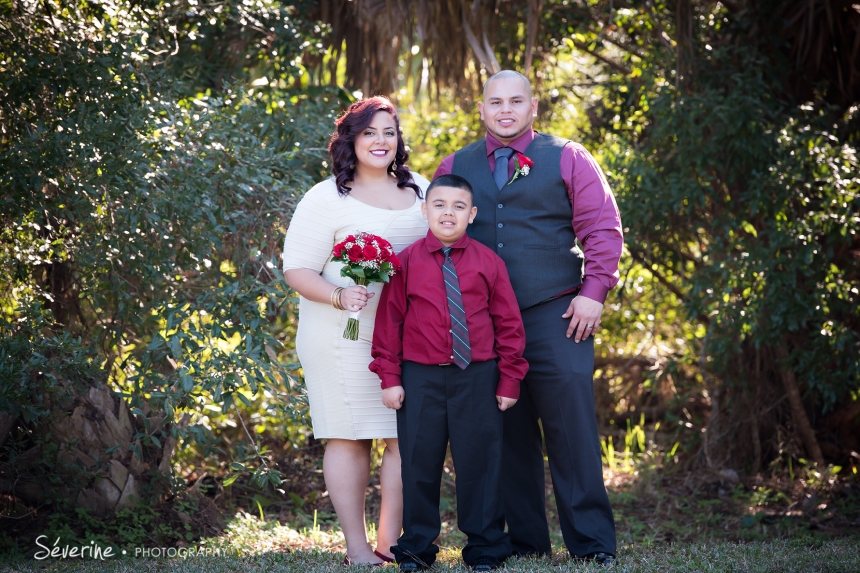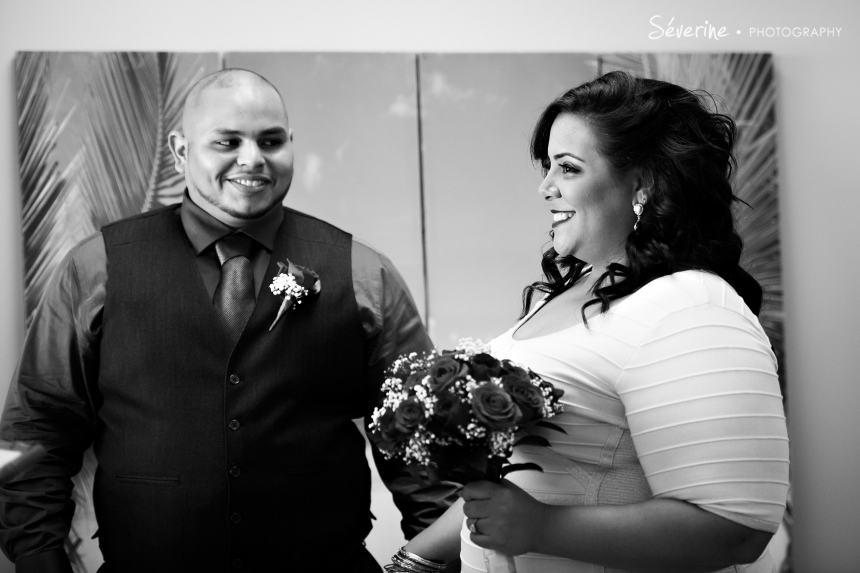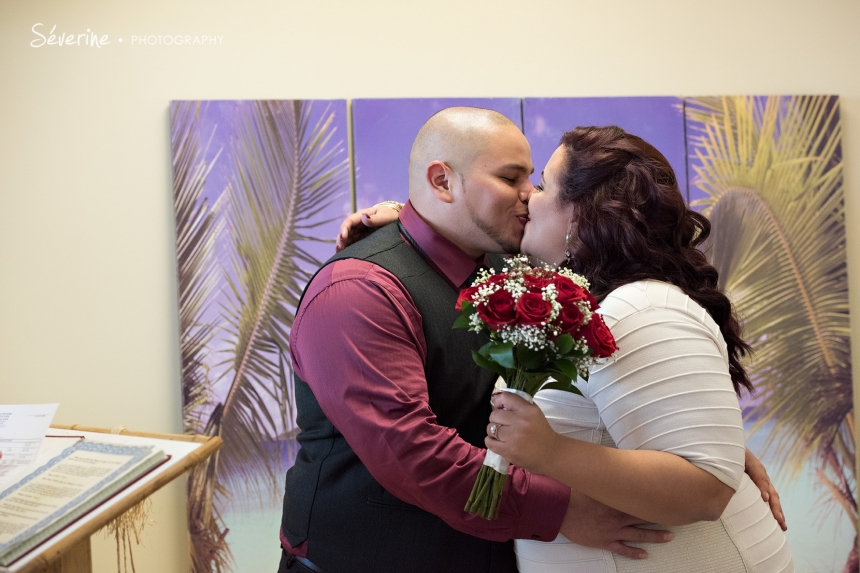 Photographs by Severine Photography, Jacksonville Florida