I was so happy to take family pictures of my God-Mother Michele, her son and his family while I was in Switzerland last May. Since I moved to the United States 7 years ago we have been in touch through social media (thanks to WhatsApp for giving me the opportunity to stay close and share small facts of my life!!). Michele and I have seen each other a few times, but I had not seen Julien for years. I was glad I finally had the opportunity to meet the new addition to his family and his wife; I had a wedding to cover in Jacksonville the day of their wedding and sadly, I couldn't make it. They invited me to their new house close by the lake of Geneva and cooked the best dish ever for a Swiss girl leaving abroad: a raclette! It's cheese that you cut in fine slices and it's melted right in front of you in the middle of the table. You usually put the melted cheese on top of small potatoes. It's delicious!
Michele, my God-Mother was a close friend of my mother and after divorcing from my uncle she stayed very close to me. Julien was born when I was approximately 12 years old; I still remember my first reaction when Michele told me that she was pregnant. I was jealous because I wouldn't be the only child in her life anymore!!! I remember Julien always being nice and calm as a child. I wasn't surprised that he is still acts the same, even after becoming an adult and a father.
After eating, we decided that it was time for pictures, but because the weather wasn't that great (it was cold and raining) we thought that the sofa would be our best option. My God-Mother who is also a very talented photographer brought bubbles so we could get Nathan's attention. We were fascinated by them and were able to get some great shots!
I want to share with you some pictures of this session but also some older pictures of my God-Mother and me at one of my sister's birthday in my grandparent's house. I love them so much and miss them a lot, but I am glad that we are able to stay in touch and see each other from time to time!!!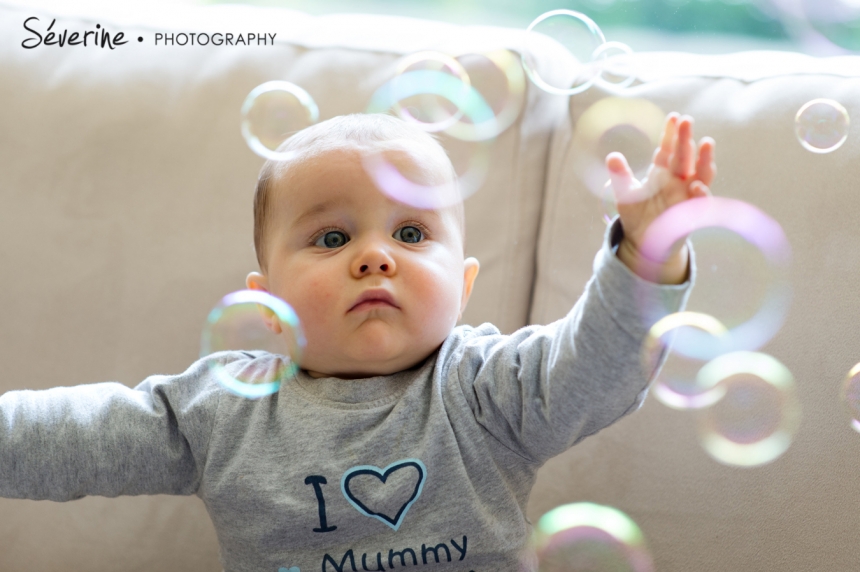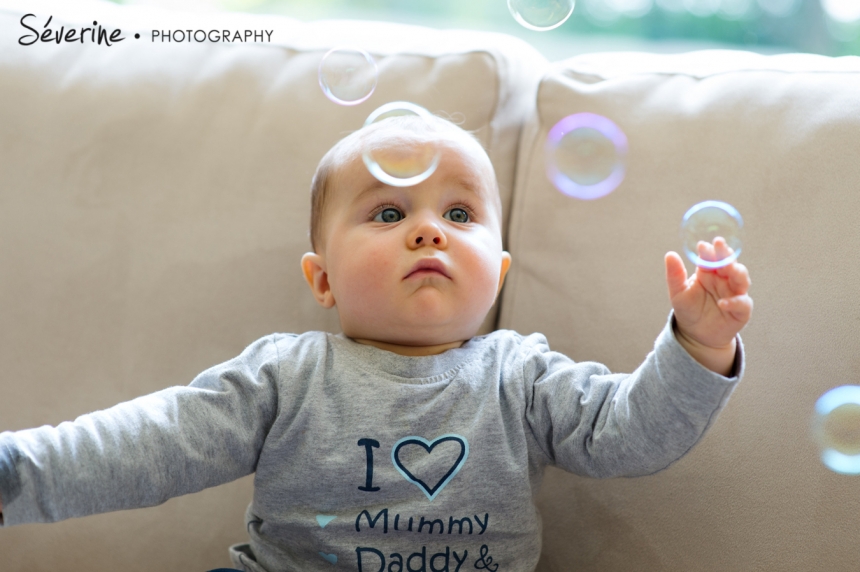 My god-mother was the best to make them laugh! Well… the parents seem to find her funny but look at Nathan… he doesn't care at all! Lol!!!!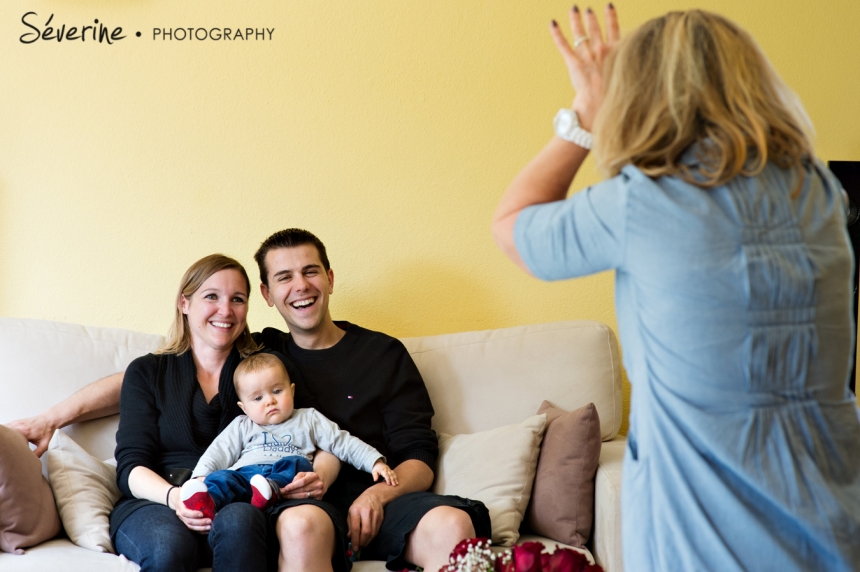 My god-mother and me


That was in my grand-parents' house for my birthday.