Planes, trains, and motorcycles..For Dawn and Marc's engagement session they planned an amazing travel themed St Augustine engagement session. We met them at the St. Augustine airport where Marc got us access to the tarmac around the small planes. The people working at the airport were great, they let us wonder around from plane to plane trying to find the ones that would work best for the photographs. Marc and Dawn put so much effort into planning their session and it shows in the pictures. They went around to local thrift shops looking for props and found old suitcases, travel books and maps for the session.
After shooting around the small planes we then found a little lake with a great oak tree for shade. Marc is a huge Marlon Brando fan and wanted to create some picture based off Brando's classic film The Wild One. Marc's Ducati is a little newer than Marlon's Triumph in the movie but Marc demeanor and attitude was pure Brando. Dawn and Marc planned everything and it was amazing, after shooting with the motorcycle we then met with the owner of St. Augustine Bi-Plane Tours and he escorted us to his hanger to use his plane as part of the travel themed session. The plane was a beautiful piece of machinery from a classic period of aviation and made a perfect backdrop and prop for their photos.
We finished of the shoot with a few quick shots inside the airport terminal, and on the train tracks across the street from the airport. We were starting to run out of sunlight so had only a few minutes to composes the picture they wanted of them laying together on top of the maps planning their lifetimes of adventures. Lucky the airport is not the busiest since the best spot for the photograph happened to be in an upstairs hallway leading to the airport bar. With the map spread out and them laying down we ending up blocking the way in and out but we did quick and didn't get in anyone's way. As the sun was falling behind the trees we walked across US 1 to get a few shots of them on the train tracks to complete their travel themed engagement session. It was a fun session; it's great when a couple has an idea and puts so much work into making it perfect.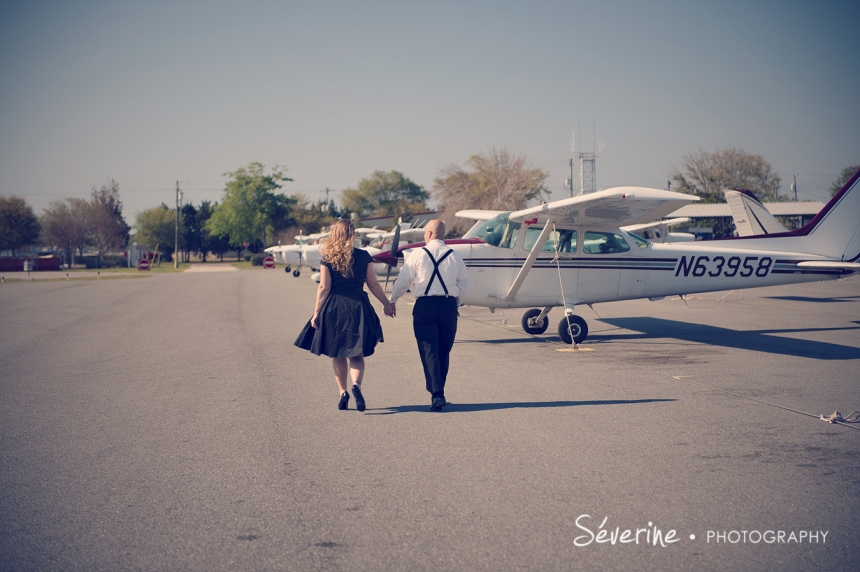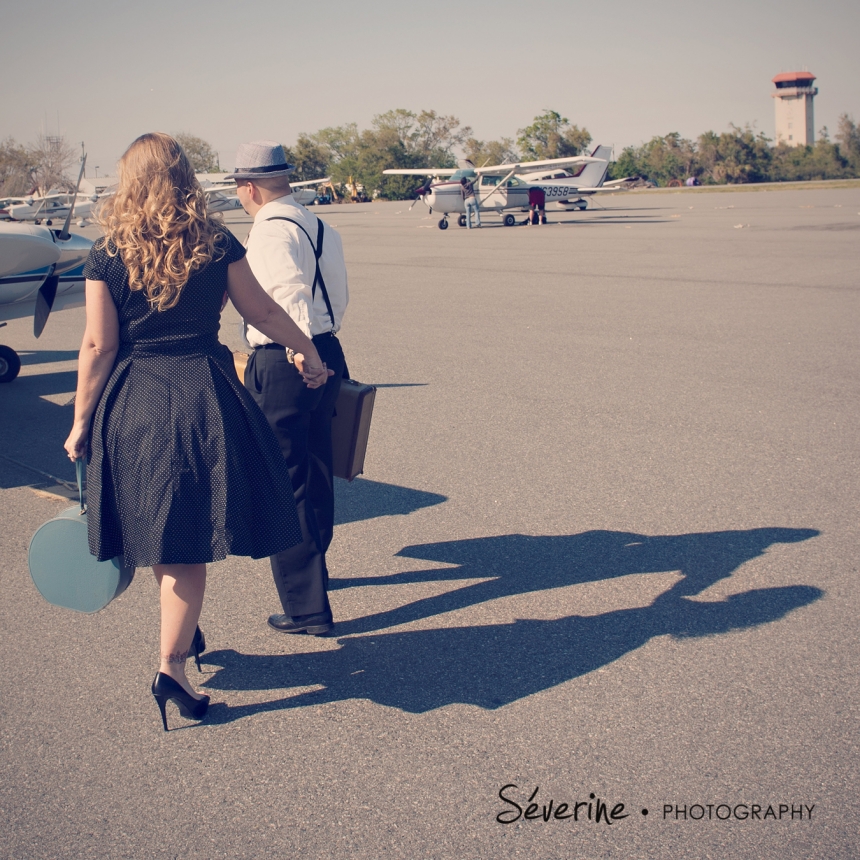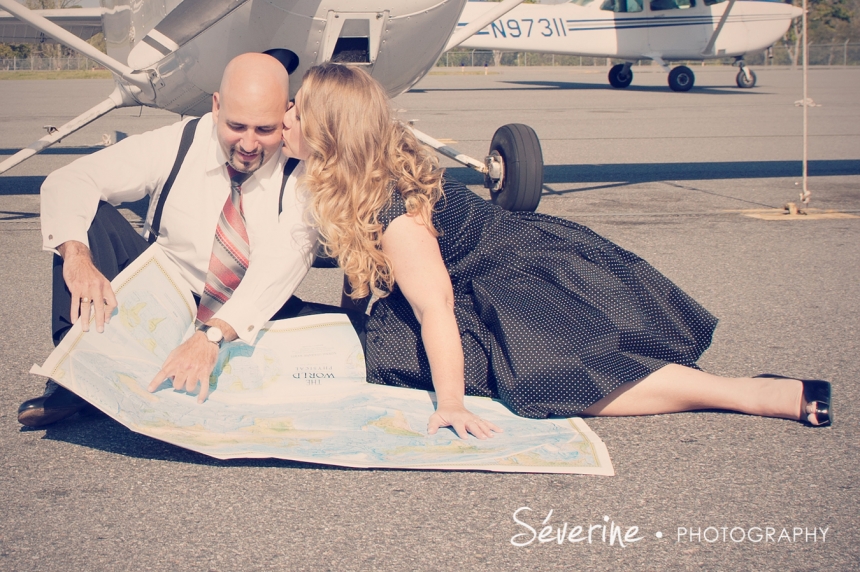 Photographs by Severine Photography
Location: St Augustine Airport
See more pictures on Dawn and Marc personal website here