One of our most recent engagement sessions at Severine Photography was for the lovely couple Renae and David. Their beautiful Jacksonville Beach engagement pictures were taken on a Saturday night last month. After having to postpone a few times due to the weather we finally got a day where the weather was nice cooperated with us. It was just exactly what we need it; not too windy, not storming and a perfect sunset. Renae and David are going to be married at Casa Marina later this year so what better backdrop for the pictures than the beach and boardwalk right by their wedding venue.
We started out the shoot by exploring the streets of Jacksonville Beach, the colorful walls of the clubs and restaurants perfectly complemented Renae's dress to create some stunning  portraits. As the sun was setting and the sky turned to a beautiful golden glow we moved to the beach to take advantage of the golden hour of light and took some gorgeous picture by the dunes and under the pier.
Renae and David were great to work with and up to any ideas we had. They even were willing to stay after the sunset and have some fun experimenting with light writing. We first wanted to try a sparkler shot but after about 20 minuets of trying to hide from the wind to get the sparkler to light and a blister on Dan's thumb from the lighter, we had to think of a new idea. To write with light all you need is a light source facing the camera and a long exposure so we switched to the trusty flash light app on a smart phone and we were finally able to have some fun and take some amazing nighttime photos.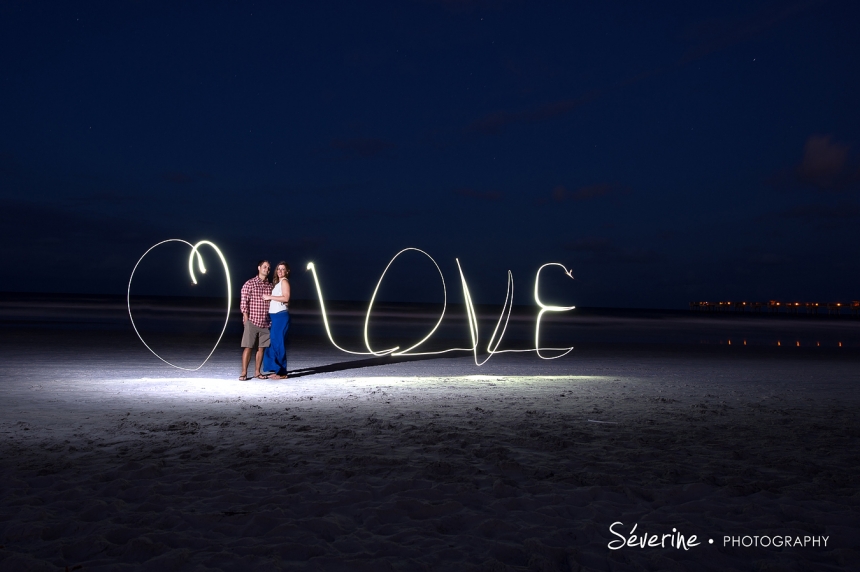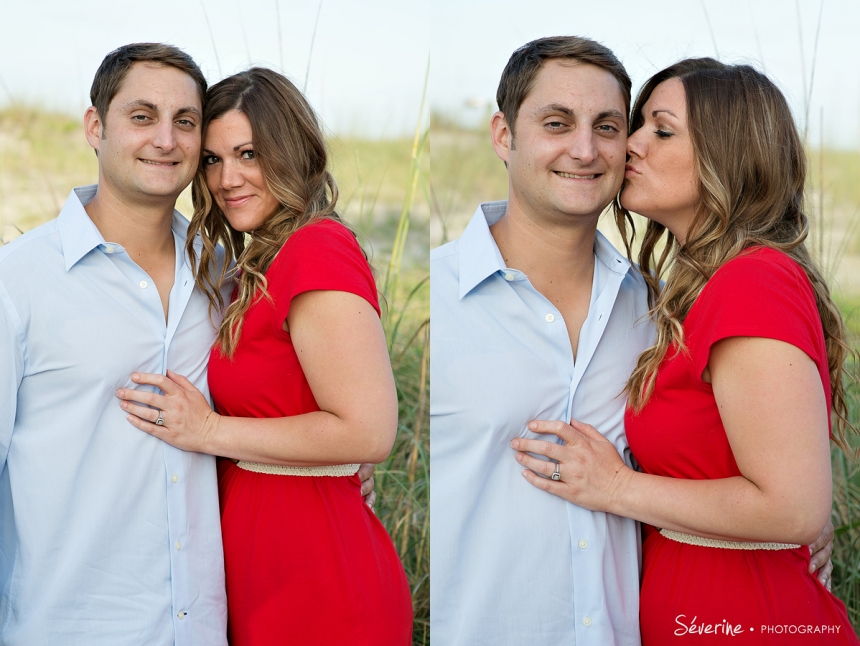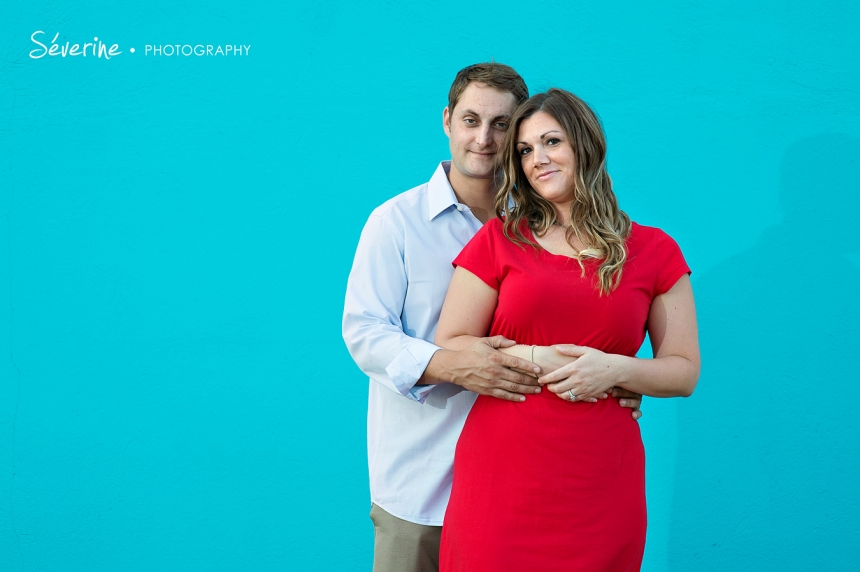 Link to Renae and David's video sneak peek on You Tube: http://youtu.be/bu8y4tDRy14
You can see more of Renae and David's pictures on their PASS gallery here.
Photographs by Severine Photography: www.severine-photography.com