I decided to write a post about how to synchronize your capture time in Lightroom after spending hours editing a wedding with three different cameras and three different times… a nightmare…
There is an easy fix in Lightroom, so even if you and your second shooter forget to synchronize your cameras, it will not be a problem.
First import your pictures in Lightroom then click on "Metadata" from the Library Filter bar. You will see all your cameras listed.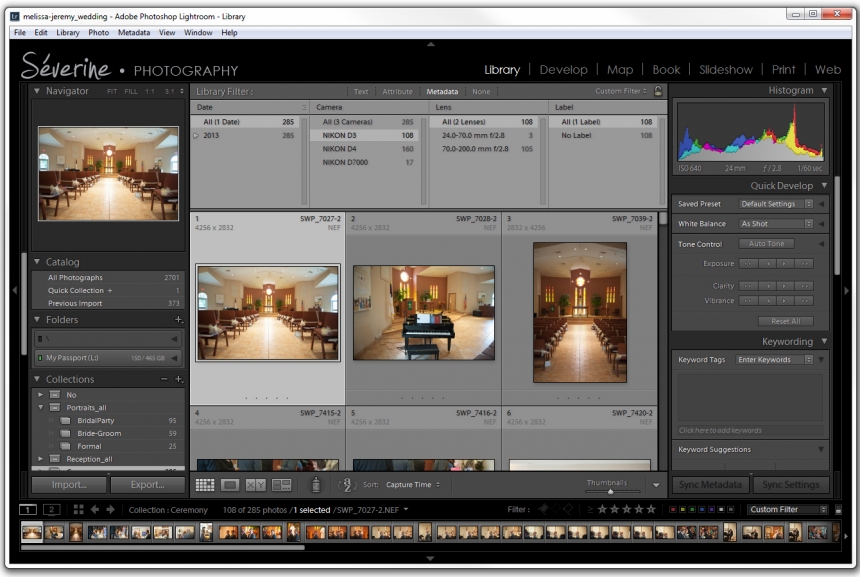 Click on one of the camera (Nikon D3 in my example) and look at the pictures. You need to choose one that you are sure to find in all your cameras (the first kiss of the husband and wife is usually the best).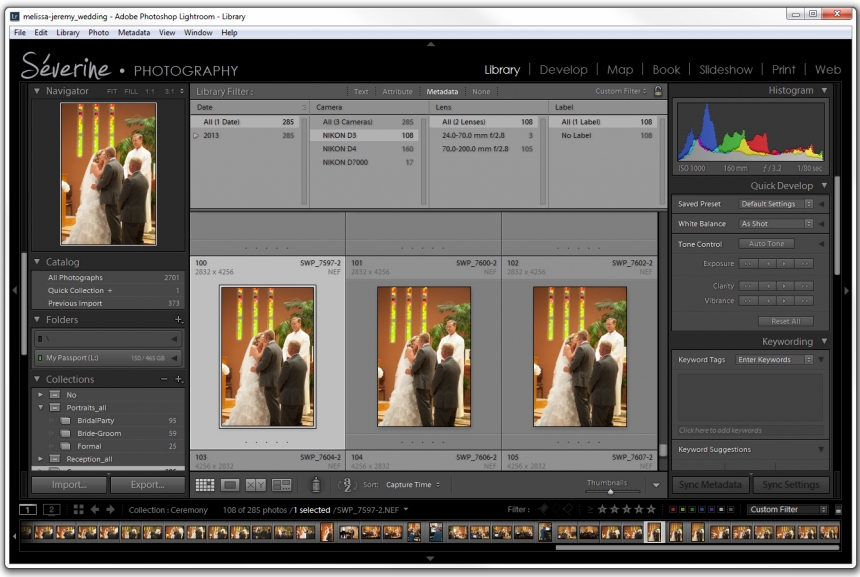 Click on the picture you choose once then click on "metadata" "Edit Capture Time"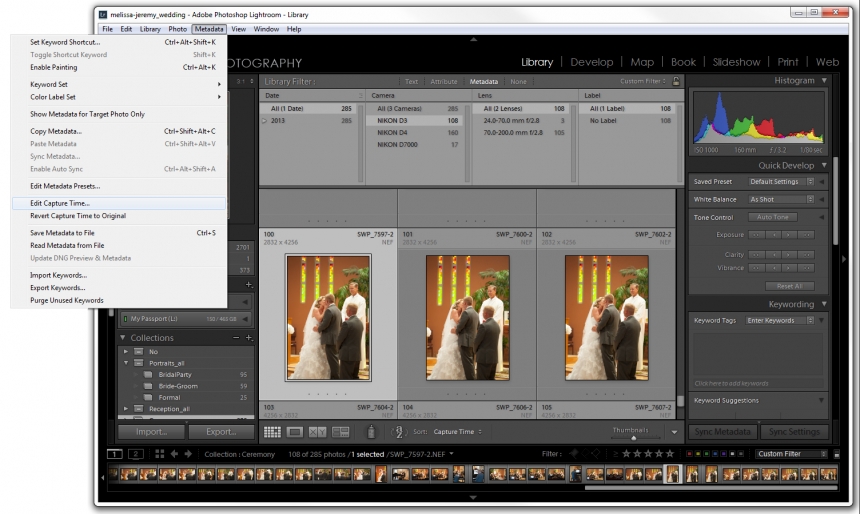 Look at take note at what time the picture was taken (6:45:43PM in my example). We will then synchronize your other cameras to this time. Click "cancel".

Click "Metadata" then on the camera you want to change the capture time. Select all the pictures (click on the first one then shift on PC and click on the last one).

Click once on the picture you previously selected that exists on all cameras (first kiss works well). It's important to click only once or you loose the selection of all pictures.

Click again on "metadata" then modify the time to the main camera you previously noted on a paper then click "change all". It may ask your if you want to synchronize all selected pictures, answer yes.

It's done! If you click on "all cameras" you will see that all the fist kiss are now synchronize!

Tutorial created by Severine Photography
Click here to see more tips for photographers