Ninekema called me last week to have some portraits of herself done with a few different outfits. She always takes the time to have some professional portrait done around her birthday; It's her birthday gift for herself. We decided this time that the studio would be the best place to start because it was in the middle of the afternoon and the sun was too shiny and bright at that time. More then everything we also wanted to have a perfect control over the lights and create beautiful portraits of her.
We started the session with the old french style sofa that we have but quickly decided to move toward the seamless paper in order to achieve a more fashion look. Ninekema's personality is full of energy and life and we decided that the colorful backdrop was the best match for her. Ninekema took three different type of clothes with her and we had fun modifying the color of the backdrop depending on her style and color.
I particularly like the brown that we were able to create that matches and complemented her leopard style outfit so nicely.  For this outfit we thought that going outside would add some colorful and urban style pictures to her portfolio. We decided to walk around the studio and we found perfect locations just around the corner. The decoration that were put up for "one spark 2013" (here is the link to their website: http://www.beonespark.com/) made perfect backdrops. We started with the forest just on the left of our building and kept going through the different walls. We also discover that a new whisky lounge was about to open right around the corner of our studio!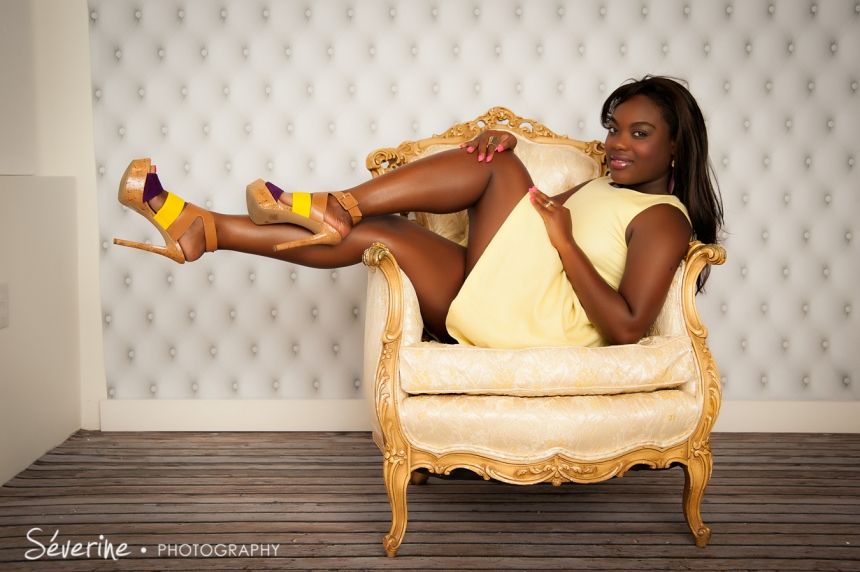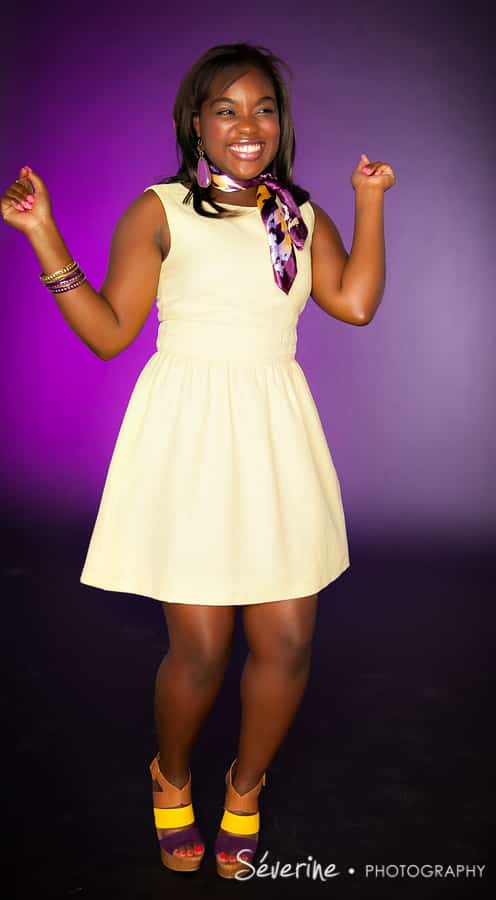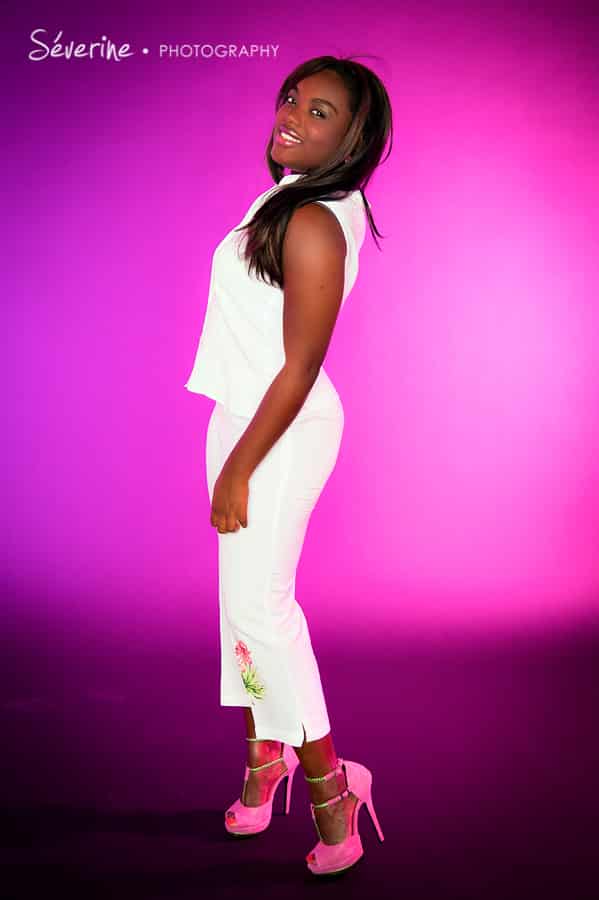 Photographs by Severine Photography at Severine Photography studio downtown Jacksonville, 100 north Laura Street, #803, 32202 Jacksonville