I am so happy to have been chosen to do Claudia's maternity pictures! I was their wedding photographer and now it's time for the maternity pictures, we are all waiting on Natalia to arrive very soon 🙂 Claudia is 38 weeks pregnant and she is absolutely stunning! We had first scheduled the session for beginning-middle of July but we decided to push back because she wasn't big enough for the pictures. Natalia is full term now and can arrive any day but the due date is the beginning of September and Claudia was telling me that she thinks that Natalia will wait.
The treaty Oak Park was the perfect location for the maternity pictures and we discover that the Oak is more than two centuries old! I met Claudia and Robbie seven years ago when I arrived in Jacksonville and we have been friends since. We met at the University of North Florida where we were all studying. Robbie is one of the few Americans that told me "I learned French at school" and can speak it almost fluently 🙂 Usually people are able to say their name and "comment ca va?" or the famous song "voulez-vous coucher avec moi?" lol!!
I want to say few words in Spanish as I know that not all Claudia's family speak English and they will appreciate it:
Fue maravilloso tomar las fotografías de Claudia embarazada. Después haber tomado las fotos de la boda, ahora es el momento de esperar a Natalia. Estoy muy entusiasmada por conocer a Natalia!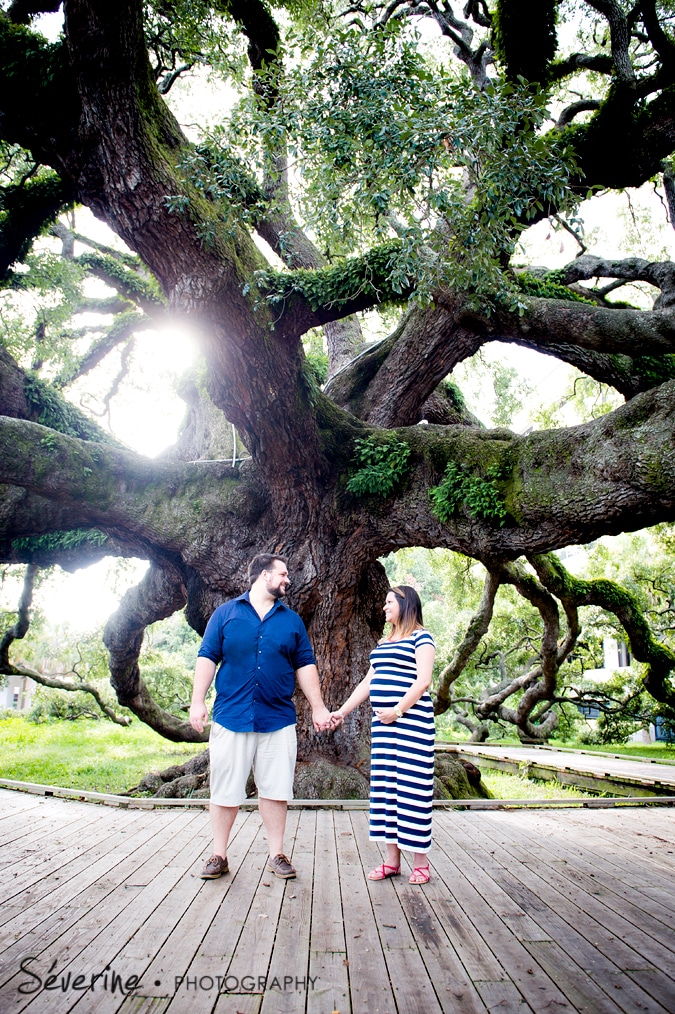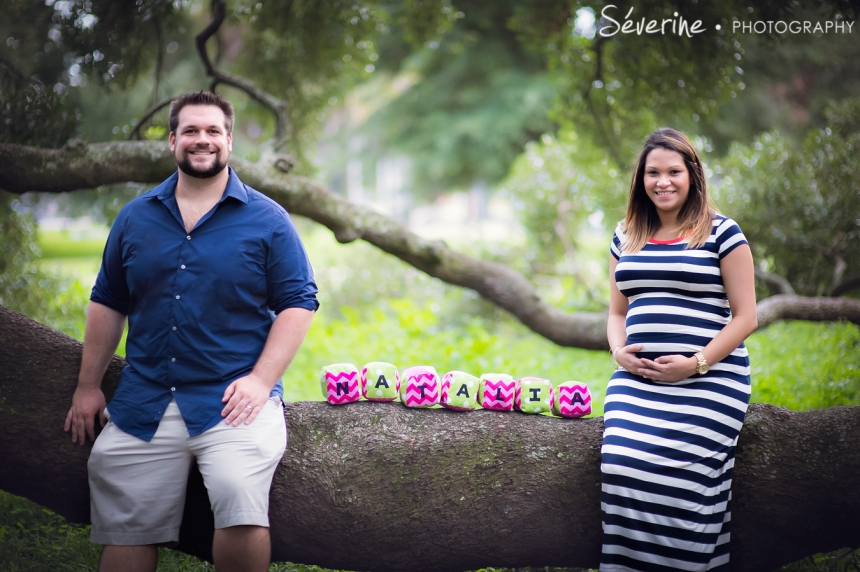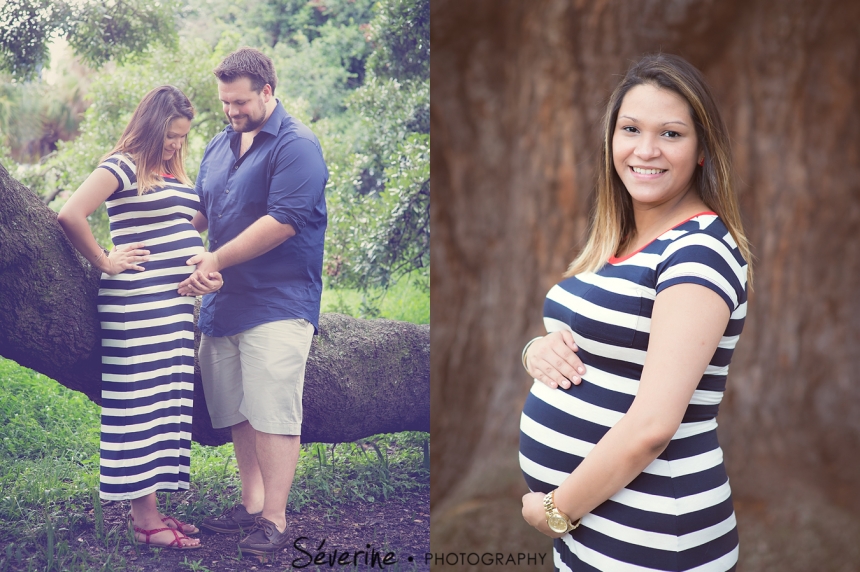 Photographs by Severine Photography, 100 N Laura St Suite 803, Jacksonville, fl 32202
Location: Treaty Oak Park
Natalia's cubes by Lulu's Sew Sweet Shop