When Alexia told me that she wanted some vintage engagement pictures I was super excited. I like the idea that she had for the location; the bed & breakfast in River Side, The Riverdale Inn. On top of it, it's where Eric proposed to Alexia! That was the perfect location for them.
We were really happy to have an inside location to start the photographs because it was one of this super hot days in Florida… the one that you can't stay 2 minutes outside without being all wet. We started the session in the exact same room Eric proposed!! Here is the story of the engagement written by Alexia
Eric proposed on March 29, 2013. We had dinner at a restaurant called Black Sheep and had a wonderful time. He had planned to walk through memorial park after dinner and propose, but it was a cold night in Florida. Since the park overlooks the St. John's River, there was a robust breeze that night. When I thought we were on our way back home, he told me we were not going home. He had reserved the Windsor Suite at the Riverdale Inn, a beautiful Victorian mansion turned B&B in the heart of Riverside, one of Jacksonville's historic districts. The room was in the third floor, so I was taking in the mansion's architecture and décor the entire trip upstairs. When we got to the room, he sat me down in an antique chair and asked me to be his wife. Even though it wasn't a surprise for me because I saw it coming, what he said to me when he proposed was what took my breath away.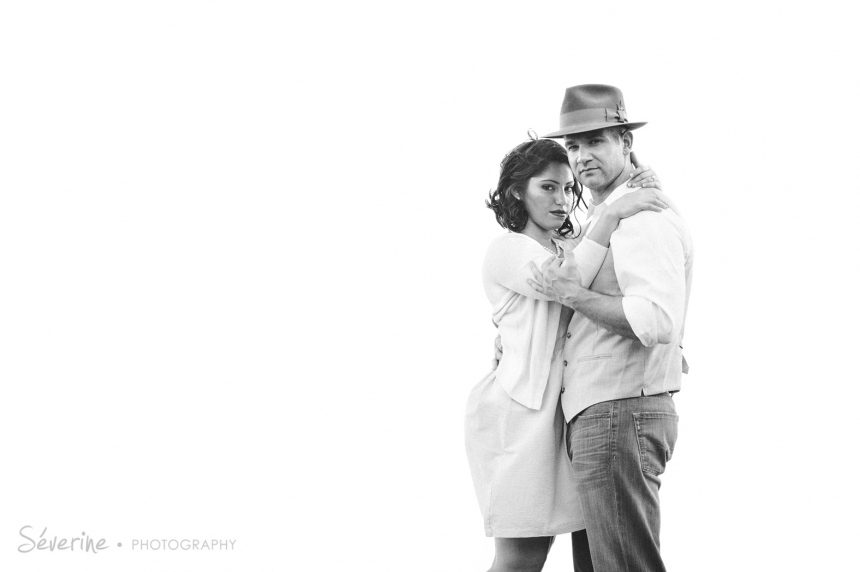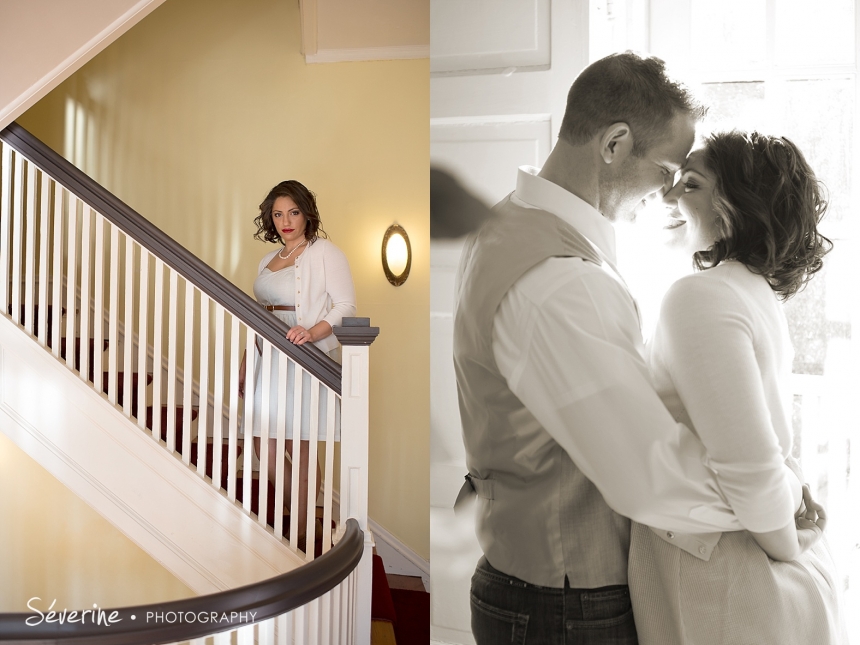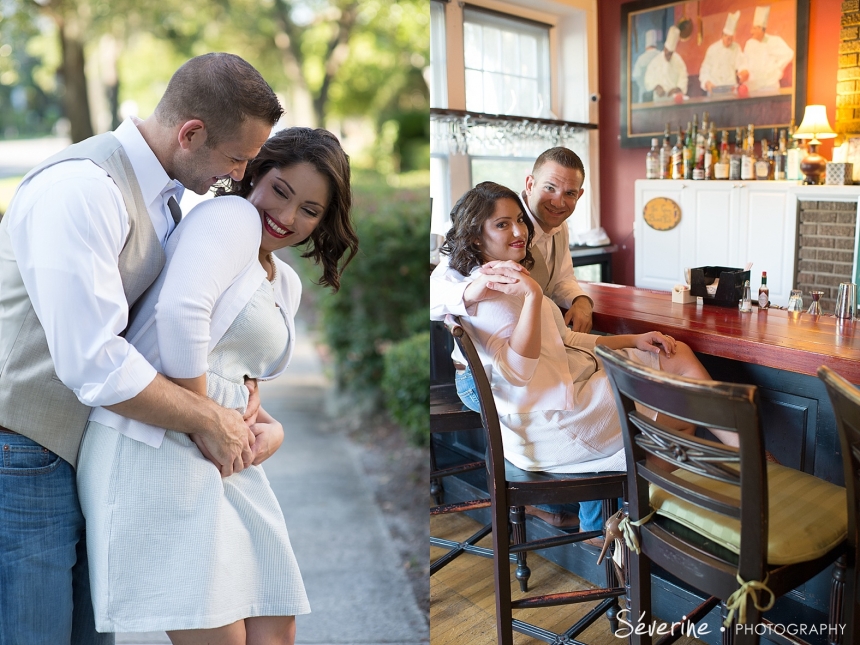 Photographs by wedding and portrait photographer Severine Photography, 100 North Laura street, Suite 803, Jacksonville, Florida, 32202