It's hard to find the best Jacksonville videographer for your wedding, which is why I'm excited to tell you about Visual Power Cinema, a team of cinematographers that specializes in weddings. We've all been forced to sit through our friends' five-hour-long wedding videos, right? I love the unique spin Visual Power Cinema gives to their final product. Rather than producing the same epically long string of footage that every other Jacksonville videographer does, Visual Power Cinema creates a TV-show version of your wedding, taking the best parts of your wedding day and shifting them around so you can relive the best parts in an emotional way.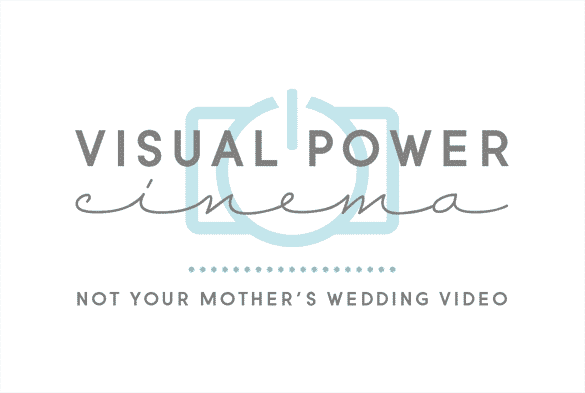 John, co-owner of Visual Power Cinema, said, "We believe in being unobtrusive and use cinematic techniques from Hollywood. We are not your mother's wedding videographers." John and his wife, Angel, who film weddings as a team, are exceptional at shooting live events, and combined with their love of storytelling, have found that shooting weddings is the perfect fit for them.
I first met John during a Jacksonville bridal show, where we were both official vendors for the bridal show, working the runway. Later, John was the Jacksonville videographer chosen to participate in a real wedding workshop I attended, and I was very impressed by how well he worked around all of the photographers present, especially because most videographers are always jumping in front of my lens during a wedding and getting in the way… not to mention that none of the other Jacksonville videographers I've worked with are as kind as John and Angel.
Visual Power Cinema provides exceptional videos to their wedding clients, They are high-quality, interesting, and like watching a short movie of the wedding day! John and Angel even offer same-day edits to their clients, where they shoot and edit a teaser video that can be played at the your wedding reception! (Can you believe that?)
I can't wait to work with John, Angel, and the Visual Power Cinema team in the future, and recommend them highly as you search for a Jacksonville videographer for your wedding. You can visit them on the web here, and to inquire about booking them for your wedding, contact Angel by phone at (904) 465-2151 or email at angel@visualpowercinema.com.