I am traveling back from an amazing 10 days with my family in Switzerland. It is the first time in 4 years that my husband and I have been able to spend the holidays in Switzerland in my family chalet in
Villars-sur-Ollon
in the Swiss Alps. I am so thankful for this time. It is really important to my sister and I because my father bought the chalet as a place where the family could be together. Sadly he died only one year after we got it and didn't really had time to enjoy it. We decided to keep it and try to all meet there as much as we can. It is a beautiful place with an amazing view of the Alps. We can even see the "Dent du Midi" when the weather is nice.
While I was leaving in Switzerland I used to go to the chalet during Christmas and New Year breaks but also every week-end. I would drive there on Friday night and come back home (close to Geneva) on Sunday night. My nieces and nephew learnt how to ski there and I am proud to say that the oldest is now ski teacher with the
Swiss Ski School of Villars
during winter time 🙂
Switzerland didn't have lots of snow in December and when we arrived and on the 25 we could still see grass where it should have been white… we got lucky and it started to snow on the following day. We didn't get lots of snow but enough to snowboard and have fun in the ski resort. Villars is a nice ski resort where you can find all slopes'  levels from kids to black.
This year we were most of the time 9 persons at the table as my nieces boy-friends, Jonas and Arnaud, joined the family. I am really happy to have spend time with them and get to know them better. I am thankful for the joy and happiness they give to my nieces.
It is sometimes hard to live so far from my family but I know they know that I love them with all my heart. The fact that I am far doesn't change anything to it. Each time we see each other we just keep talking like if we saw each other the previous day 🙂
Here is a picture of our Chalet. It's name is "Linda".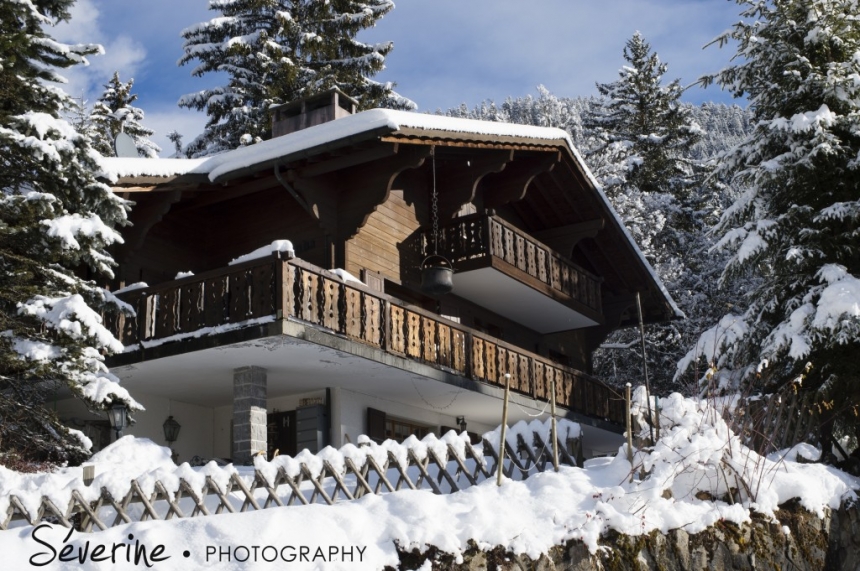 Here is a picture from my sister's apartment. If the weather is nice you can see the "Dent du Midi".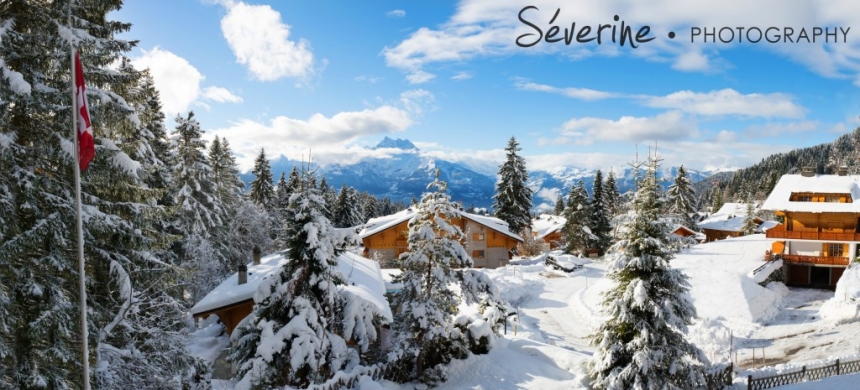 And finally my family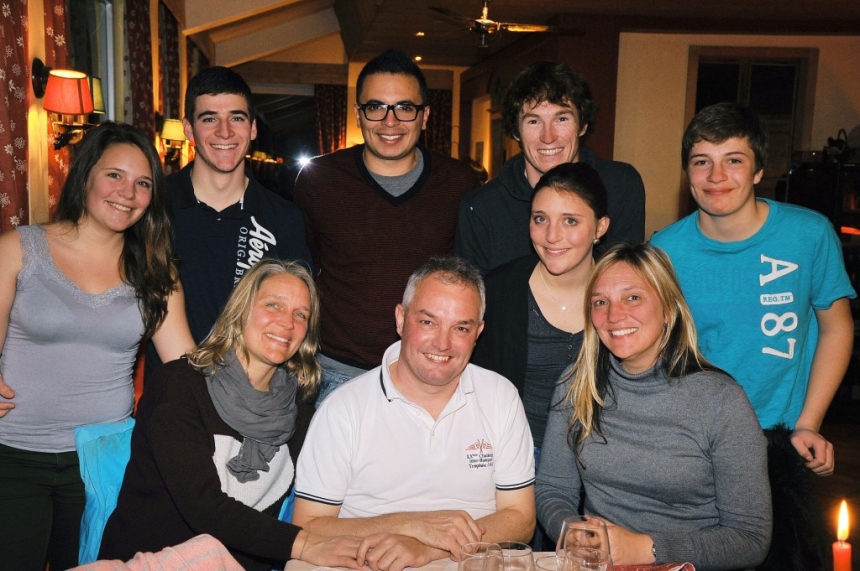 Photographs of the view and the chalet by Severine Photography, Jacksonville.
Photograph of my family by Studio Patrick, Villars-sur-Ollon