Lindsey and Daniel are couple that fell in love during their time spent together at Florida State University in Tallahassee. They are going to be married later this year in Jacksonville, but chose to have their engagement photos taken at the college where they fell in love. So we packed up all our equipment and made the few hour journey to Tallahassee  for our first Florida State University engagement session.
Florida State University is a beautiful campus, the old brick buildings, beautiful doorways and blooming gardens made lovely backdrops for the engagement session. Daniel works at FSU so he knew all the best locations to shoot at on campus. He brought us to a nice fountain in front of one of the campus halls, which made for a amazing background for a few shots. We had fun with Lindsey and Daniel they had a few ideas of the photos that they wanted, the purchased some old wooden chairs with the hope of finding a street for them to pose in. We found the prefect street with a nice view and no cars parked around. Unfortunately it was one of the busiest streets cutting through campus, and had to rush to set up the chairs pose Lindsey and Daniel and take the picture before the next car came. It took doing this a few times but finally we managed to get the perfect shot they were looking for.
After we finished up in the streets we went back toward the dorm Lindsey used to stay at. Some beautiful people flowers were in bloom right behind a bench so we just had to stop to take  picture or two. We ended the session at a little park as the sun was starting to set.  The golden light from the setting sun created a gorgeous glow on the lovely couple. We can't wait to shoot their wedding coming up at the Library Downtown Jacksonville in September.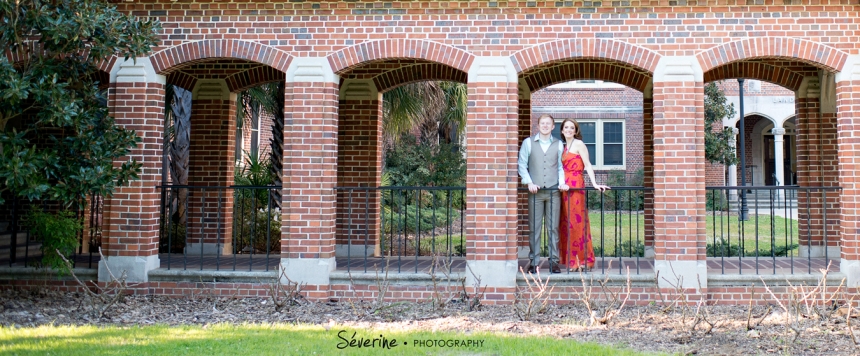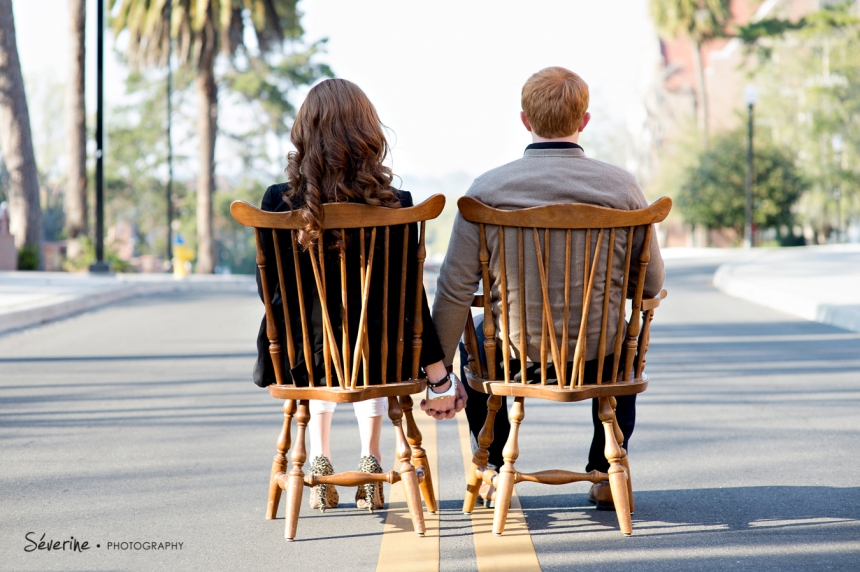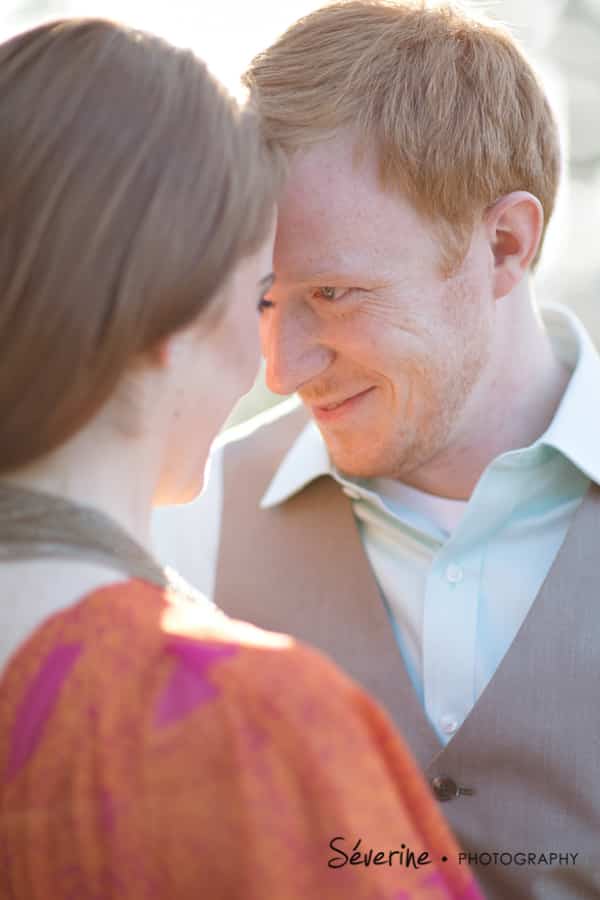 Photographs by Severine Photography