Diana and Sitou engagement photos had two parts, one outside and one inside. You can discover the outside pictures HERE. For the inside engagement photos we went to their apartment. We wanted to create something more intimate.
Few years ago, I read a blog post from the amazing Kristin Weaver, destination wedding photographer from Orlando, about an engagement session that she did in a couple's house and I wanted to photograph one. Diana and Sitou were up for the idea as soon as I told them!
Their bedroom was the perfect place for the pictures; it has a lot of beautiful natural light. I understand that not everybody will like those pictures but for those who like the idea, please don't hesitate to talk with me about of having some done. It can be in your house but also a hotel room if you think that it would be a better setting. It also could be different part of the house.
I really like those pictures as they are more private, intimate. They show how much they love each other and reflect so much their personality.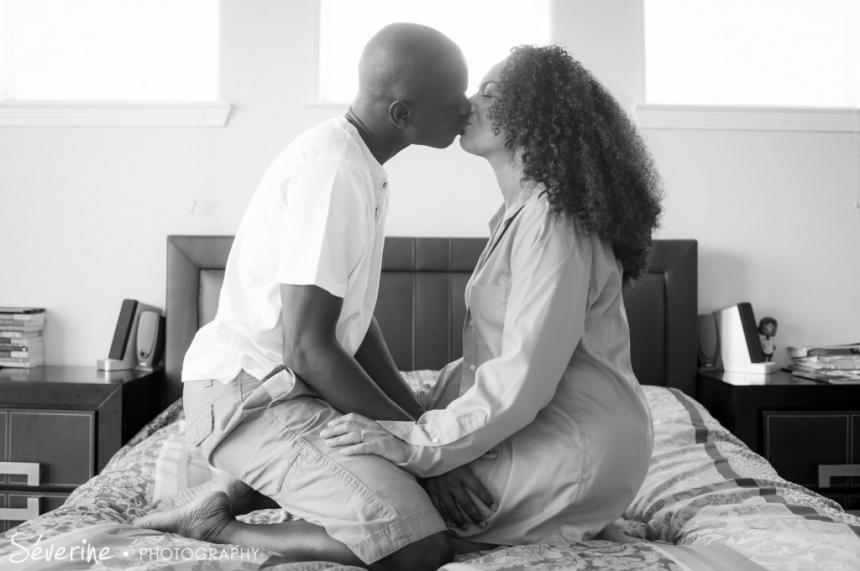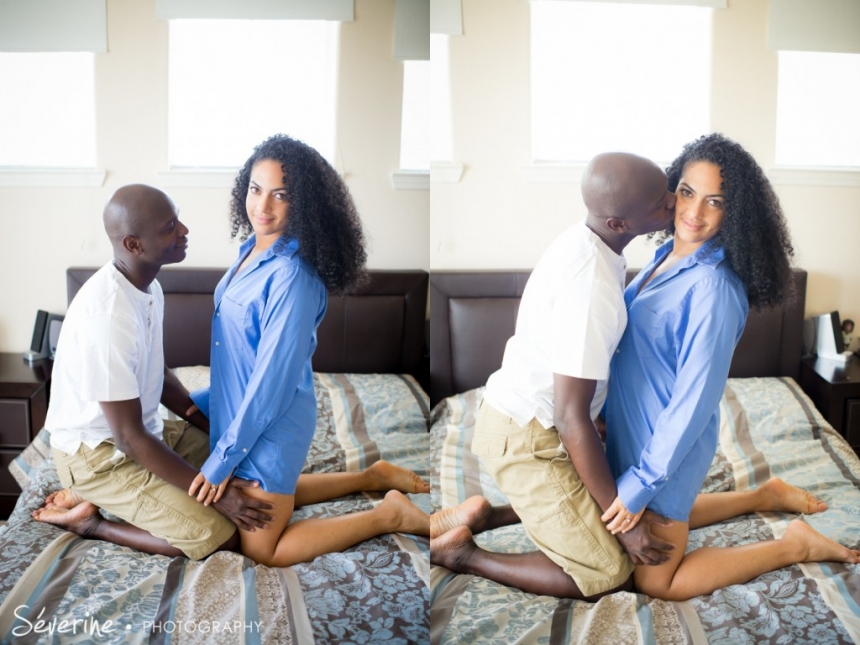 Of course, it turned in a pillow war 🙂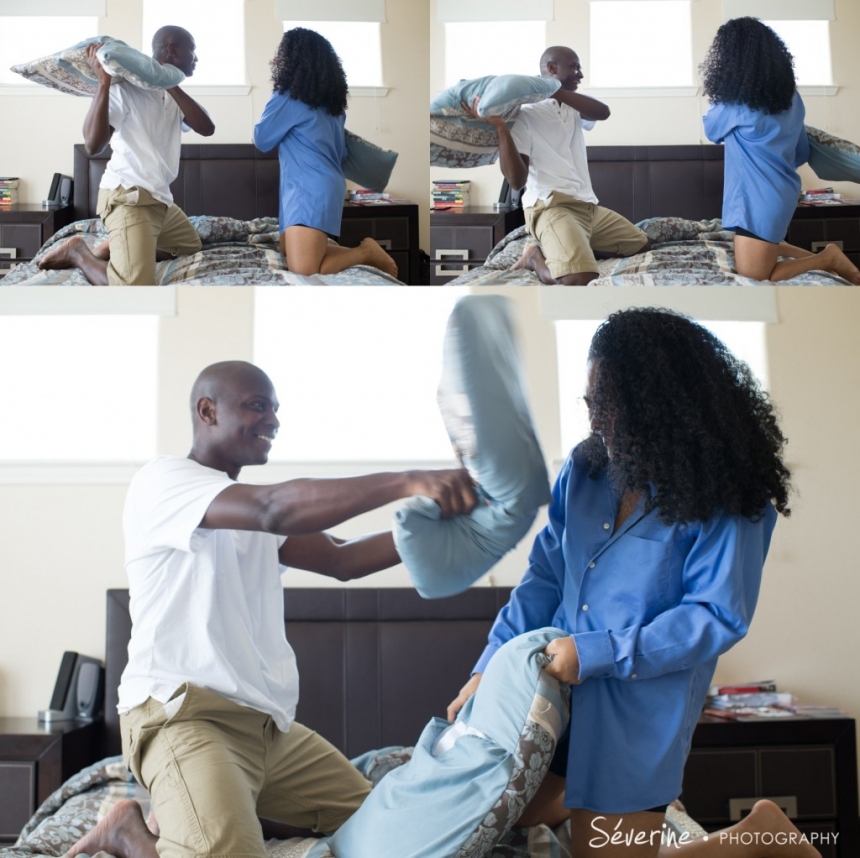 Photographs by Severine Photography. Professional wedding and portrait photographer based in Jacksonville Florida.